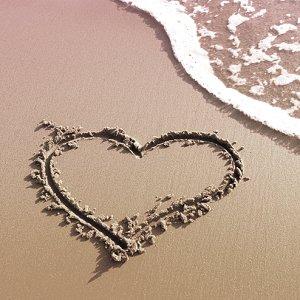 Proposing on vacation is a romantic, exotic option for many couples who enjoy traveling together and experiencing new destinations and activities. Engineering a getaway proposal is more difficult than simply popping the question, however, and gentlemen contemplating this option need to be aware of how to keep the proposal from becoming just another vacation nightmare.
Destinations for Proposing on Vacation
Traveling together is an exciting time for any committed couple: they are experiencing new destinations, trying new activities, and creating memories that will last long into a potential marriage. Not every new location is suitable for a proposal, however. Some of the most popular choices include:
Say yes in the City of Lights.
While these may be favorite travel proposal options for many couples, a unique bride-to-be may appreciate a more unusual venue, such as:
Whatever the destination, the key is that it is a significant choice for the couple. The proposal is the start of a new stage of a couple's relationship, and asking to join together while visiting a new location is highly symbolic of the new paths marriage will lead to.
Foreign Requirements and Customs
If the couple is traveling abroad for the proposal (whether it is a surprise or not), extra precautions need to be taken with the engagement ring. The ring's certificate and appraisal as well as the purchase paperwork (receipts, guarantees, etc.) should be taken along, particularly if the ring is of significant value and may be questioned by customs officials as to whether or not it was purchased abroad. If the couple is concerned about losing the ring - perhaps if the getaway is an adventure tour or other hectic venue - it may be best to bring a surrogate ring of lesser value or to propose without a ring, presenting the real ring after returning home. If the ring will be purchased abroad, be sure to keep all the associated paperwork for customs forms and inspections.
Always pack the ring in a carry-on bag.
To keep the ring safe while traveling, be sure to pack it with carry-on luggage, preferably in an interior, zippered pocket. Avoid putting it in with other jewelry that could potentially damage the stone or metal, and be sure to keep it in a dust-free, lint-free bag or box to keep it looking its best until the critical moment.
Planning the Perfect Vacation Proposal
Surprise proposals are more difficult to plan while on vacation, but it is possible to catch the bride-to-be completely unawares no matter where the question is asked. To plan the perfect vacation proposal, consider the following:
When the Answer is No
Unfortunately, even the most well-planned marriage proposals are not accepted every time. If the answer is no while on vacation, the couple may be faced with an awkward period of time when they are still exploring new sights together but with the knowledge that their relationship will not progress. If that is the case, keep the sightseeing lighthearted and save any personal animosity for another time. In fact, by continuing to enjoy the getaway together, the couple lays the foundation for a continued relationship as friends, even if becoming spouses is not an option.
---
Proposing on vacation is an exotic, luxurious option for many couples. Whether it is in a well-known romantic destination or simply a quiet, secluded getaway special to the two individuals involved, a vacation marriage proposal will be only the first of a lifetime of shared experiences.
Related Engagement Ring Articles